Over new year i have been an absentee non-knitter.
Not knitting and not in Perth. I have been just off the coast in a boat sitting doing nothing except reading and swimming. This is an old picture but a good one- this is where i have been.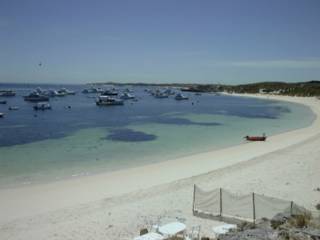 I am off again on Friday to Singapore and KL on a shopping adventure so will not be online till then. Hopefully i will not experience withdrawal symptoms from my machine !!!